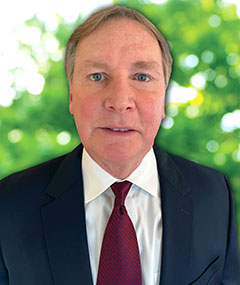 Verdant Commercial Capital, LLC has hired Bob Heimbrock as Vice President in the technology vertical. He will work with OEMs, distributors, resellers, and end users to help Verdant partners sell more through financing. With 40 years of experience in the IT industry, with the last 33 years in IT finance, Heimbrock brings a wealth of experience to Verdant.
"As Verdant continues to grow our technology vertical, we are excited to add someone with Bob's experience and relationships. He brings a wealth of expertise in offering financing as a tool to help his partners sell more hardware and/or software."
Heimbrock most recently was the Financial Sales Manager at SHI International for Enterprise and Public Sector where he was responsible for more than $500 million in financing transactions. He holds both a B.S. in Business Administration and an MBA in Marketing from the University of Kentucky.
"I am very excited to join the Verdant team," said Heimbrock. "Top management is focused on making deals happen. This gives me the opportunity to work with hardware and software companies, as well as resellers and end users."