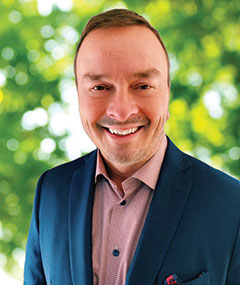 Verdant Commercial Capital has hired James Friedrichs as a Vice President in its Specialty Vehicle division, with an emphasis in the over the road trucking. With three decades of industry experience, Friedrichs will work with distributors and end users to provide a best-in-class financing experience. Friedrichs will be located in Verdant's Minnesota office.
"As Verdant continues to grow the specialty vehicles vertical, we are excited to complement our team with the experience and relationships that James brings to us," said Pete Thorp, Verdant Special Vehicle Vice President. "The specialty vehicle vertical is a significant part of the overall growth strategy for Verdant, and we're looking forward to expanding into this market."
Friedrichs was most recently a vice president and territory manager at Huntington Bank Equipment Finance, where he was responsible for financing over the road trucks on the West Coast.
"I'm very excited to join the Verdant team and have the opportunity to work with industry professionals who share the same passion for customer service as I have," said Friedrichs. "Combining my experience and skillset with Verdant's superior processes will add value to dealers as well as end users."