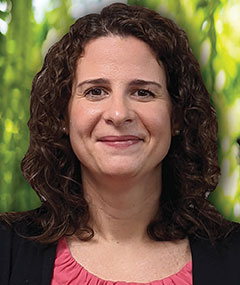 Cincinnati, OH - Verdant Commercial Capital, LLC has hired Jennifer Karpinecz as a Vice President, Relationship Manager. She will work with industrial and construction companies in the Eastern United States. With 17 years' experience in equipment finance, Karpinecz brings a wealth of experience to Verdant.
"As Verdant continues to grow our Industrial vertical, it is important to add top talent like Jennifer Karpinecz," said Josh Snider, Vice President. "Jennifer understands our industry and adds immediate value to our vendors, dealers and customers."
Karpinecz was most recently Vice President, Global Program Management - Construction, Transportation & Industrial at DLL. She was responsible for more than $250 million in financing transactions in the past three years. She holds a BA in Communications & Marketing from Palm Beach Atlantic University.
"I'm excited to be a part of the Verdant team," said Karpinecz. "Verdant is an organization that effectively tailors financial solutions and focuses on its customer needs and I am pleased to be a part of a company with that level of commitment."