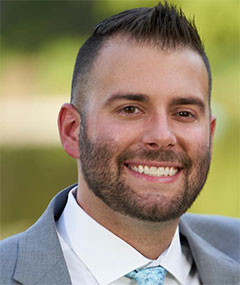 Verdant Commercial Capital is expanding its equipment financing team in a familiar industry: Golf, Sports & Entertainment. To grow into this industry, Verdant has hired Ryan Brucker as Vice President, Relationship Manager. He is responsible for nationwide sales.
"The management team at Verdant has a long, successful history in the Golf, Sports, and Entertainment industries," said Mike Rooney, CEO of Verdant Commercial Capital. "When we enter a market, our hard work is identifying the best and most respected people who serve these markets and Ryan is at the top of that list. His long stellar reputation with the OEM, Distributor and Dealer networks will continue to serve him well now that he is at Verdant. We are excited to re-enter these growing markets."
During the past decade, Brucker was a Vice President during his tenure at two national banks and was responsible for handling originations across the United States. At Verdant, he will continue to work closely with OEMs and Dealers across the Golf, Sports & Entertainment industry and provide financing to organizations such as public or private associations, golf courses, high schools, colleges, universities, and professional sports organizations.
"I am thrilled to join the Verdant team and to be able to utilize Verdant's best in class platform to bring the market and its constituents something fresh and creative," said Brucker. "From my perspective, it's the perfect situation that allows me to reengage with past colleagues that share my goals, combined with a company culture that empowers you to have significant input into the product and services offered in these markets."